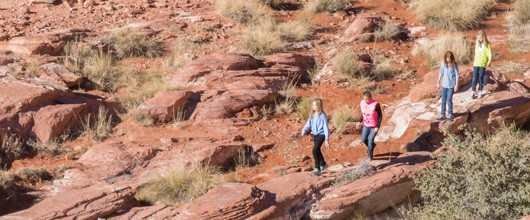 Outdoor Resources
Are the girls you volunteer with excited about going outdoors? Maybe they'd like to get closer to nature, go on a hike, or plan a camping trip? Let's make it happen! Below are some great resources to help you plan a fun and successful outdoor experience.                                                     
Troop Preparations

 Documents

 Videos
Safety Guidelines   


 Documents

Local Resources  


Websites
GSMW Outdoor Opportunities Map
Whether you are a Girl Scout raised in Wyoming or Montana, or whether you are visiting us from another state, at GSMW, we encourage you to get outdoors and active all across our great council. 
Check out the map below to find new places to visit where you can hike, climb, camp, raft, ski, and so much more.  This map includes state and national parks, guide companies, trailheads, campgrounds, and outdoor recreation hot-beds.  Get your troop together to plan your next outdoor adventure road trip!  Zoom-in on the map to get a clearer view of the opportunities within specific regions of our council.
For information on hundreds more campgrounds, trailheads, and special sites, follow these public land recreation links:
This map is by no means comprehensive.  If you have an awesome outdoor activity site or company you think belongs on this map, please send the name of the site/company along with a web link to resources for the site to customercare@gsmw.org.