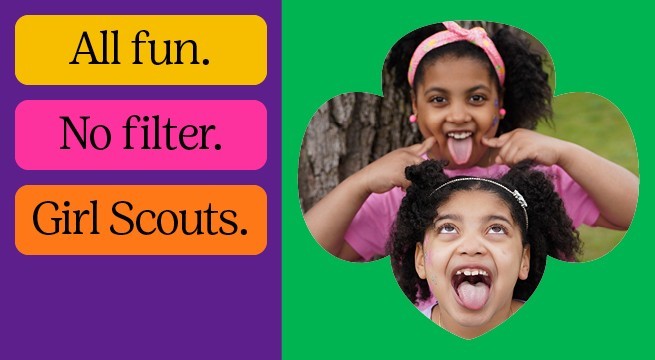 Girl Scouts is a way of life that brings out the best in your girl. While she's learning about science, technology, engineering, and math (STEM); the outdoors; entrepreneurship; and important life skills, she's also discovering new ways to make your family and community stronger, kinder, and better for everyone. 
Continue >

Girl Scouts Love State Parks 2022
28 Jul 2022
Girl Scouts nationwide, along with their troops, friends, and families, celebrate our shared love of the outdoors. Girl Scouts Love State Parks weekend is on September 10 and 11 this year.

GSMW Girl Scouts Earn Prestigious Gold Award
23 Jun 2022
A Gold Award Girl Scout, no matter her background or ability, learns to tap into the world-changing power within her. She takes the lead in designing and enacting a plan for change and makes a positive impact in her community and beyond.
Girl Scouts Love the Outdoors Challenge
17 May 2022
Download and print the challenge form to keep track of your activities. Once you meet the requirement based on your Girl Scout level, submit your form so you can receive your free outdoor challenge fun patch!

GSMW SOCIAL MEDIA